Maynooth Furniture
is entering the online furniture manufacturing space. They offer affordable, 
quality design furnishings and home goods produced in Ireland. Because they work directly with craftsmen, designers and suppliers, they are able to produce and sell goods at a reasonable price without the middleman. This helps distinguish
 their brand as one that delivers on their promise of quality while standing amongst giants
 in a thriving industry.
As an online merchant, they're building an e-commerce site for users to browse and purchase goods for home delivery. 
Homepage
:
Navigation, (login, favorites, shopping cart) Search Box, User Account, 
Shopping Basket, Hero Slider, New Arrivals, Inspiration Ideas, Clearance, Footer
Category Page
:
Room Types, Full Product Listings, Filter Bar
Product Page
:
Photos, Descriptions, Pricing, Color Options, Add to Cart, Details
Wireframes, Userflows, High Fidelity Prototypes, Design Assets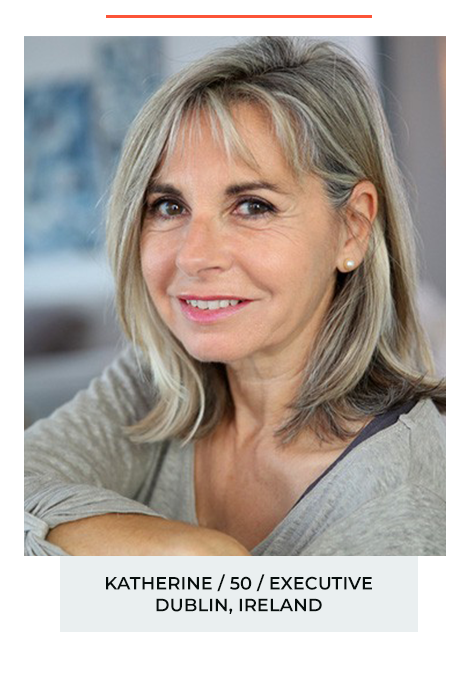 Katherine is an executive earning $110,000 at the local office of an international medical device company. She's now an empty nester with children at university, so she's got time and space to complete projects related to the family home.   
With remodeling complete, Katherine can update the furniture of the 4 bedroom home. In regards to what she's looking for, she's both style and price conscious. She loves to browse online style guides, and frequently uses sites like
Pinterest
and
We Heart It
 to create collages and gather design ideas before settling on a few she likes.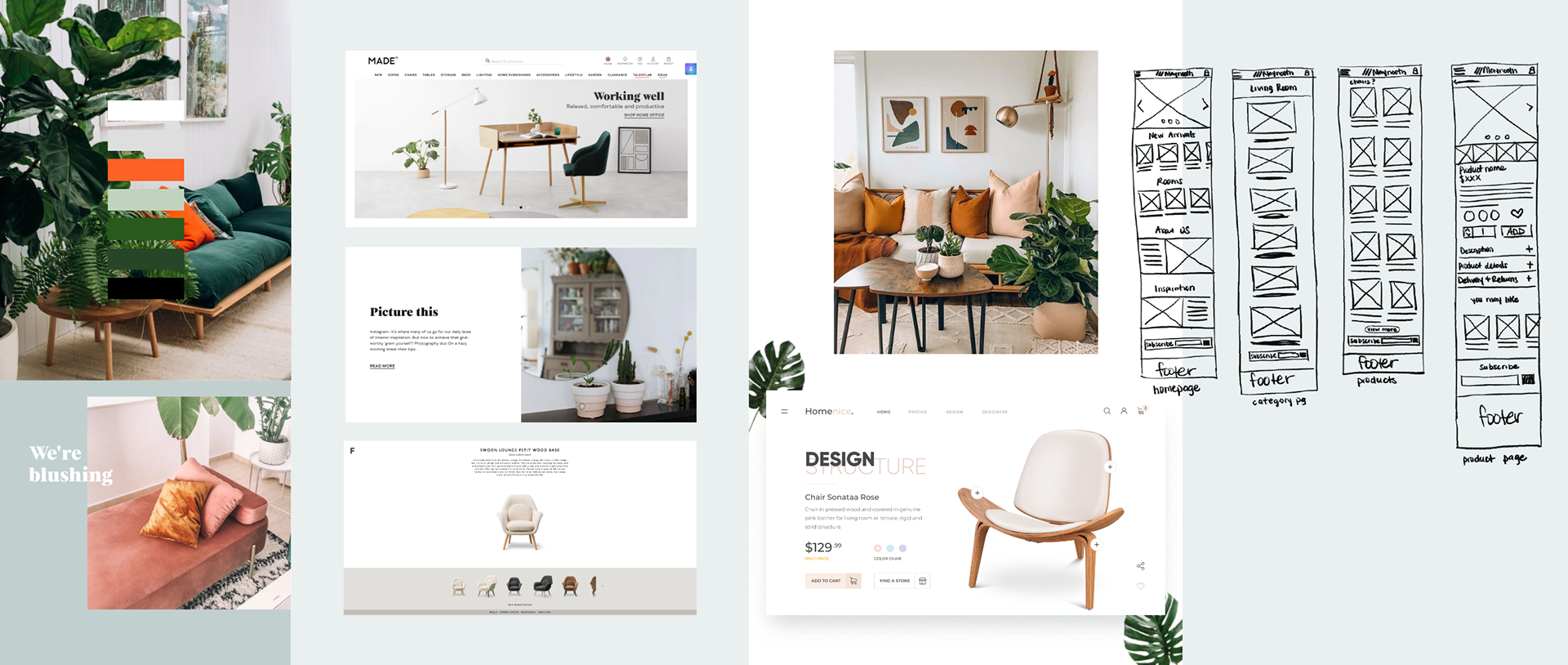 *Some preliminary sketches.
This is Katherine's opportunity to express herself, so she can experiment with neutrals, earth tones, fun colors, textures and patterns. As an avid Pinterest pinner, she can ideate her dream space with the grids and galleries these types of sites provide. She'll want to see large images, rich colors and white space to tie in an overall clean design, which will translate to a flow that's straightforward and simple to navigate.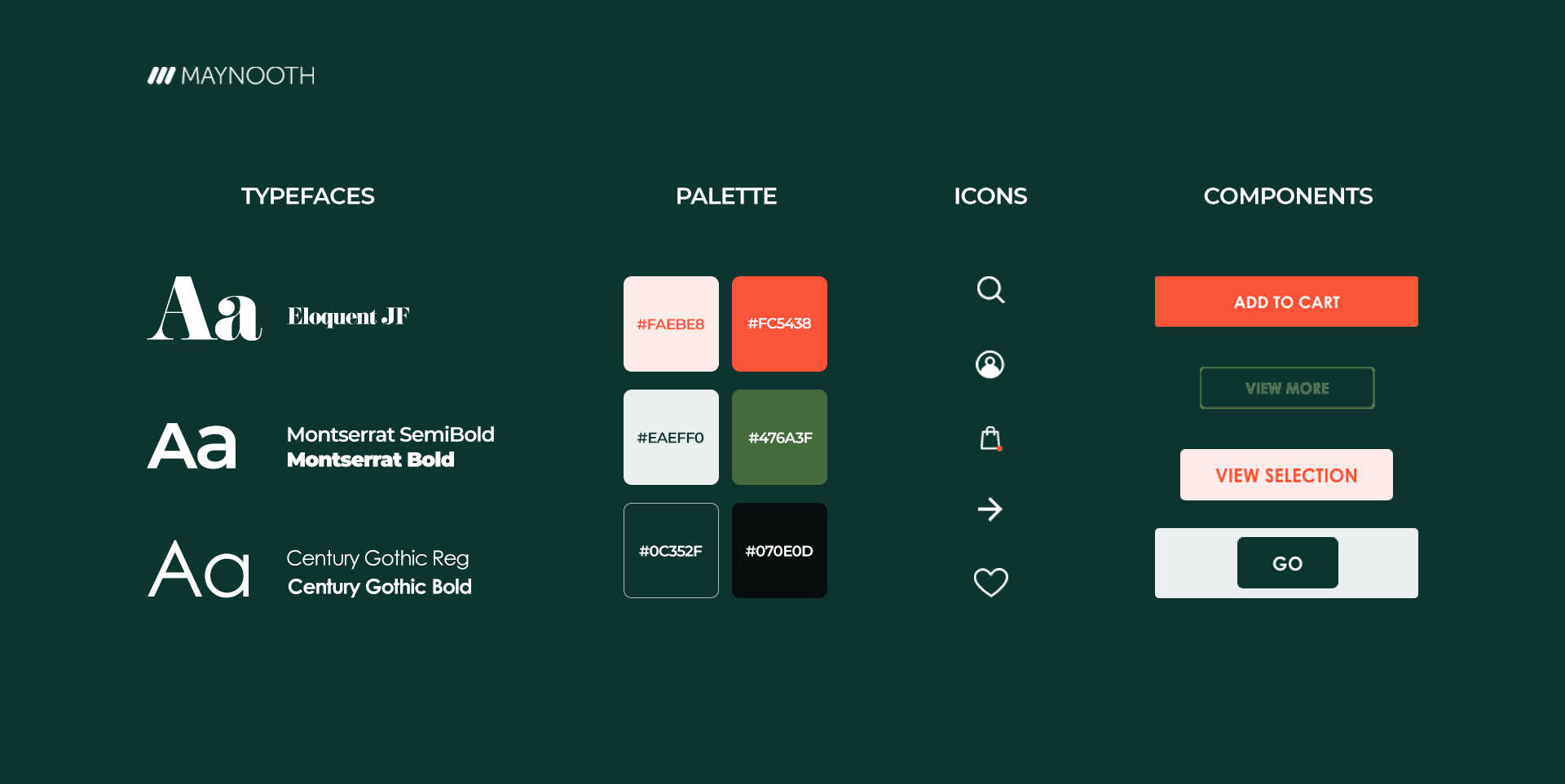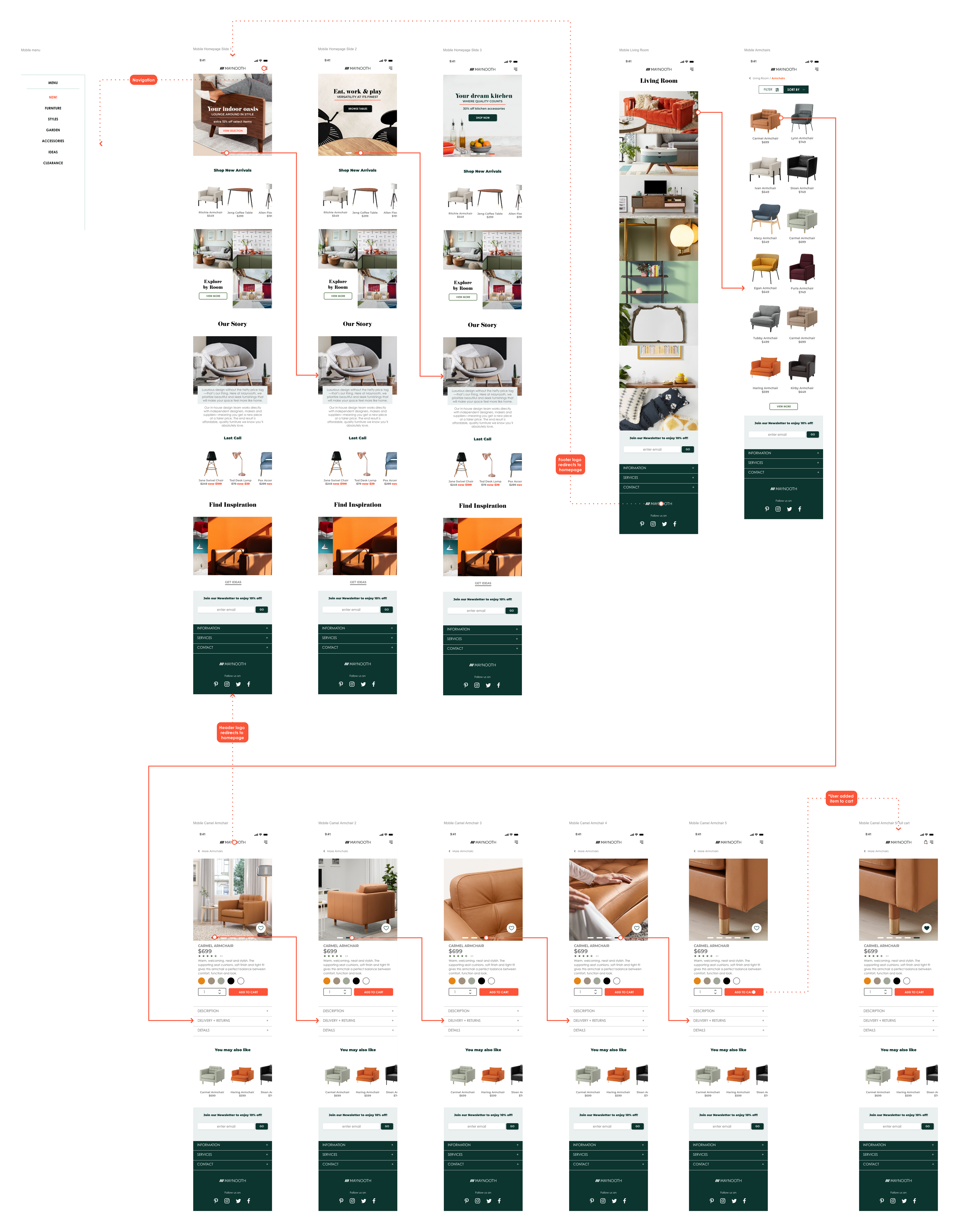 FINAL SCREENS & INTERACTIONS