Snickers aims to completely revitalize their Instagram presence. Their content seemed random and disorganized, preventing the brand messaging from coming through in its overall presentation. I was given the opportunity to art direct my take on how the Snickers page could look. After researching their tone of voice and understanding their millennial audience, I created a few playful posts while keeping the aesthetic and colors consistent.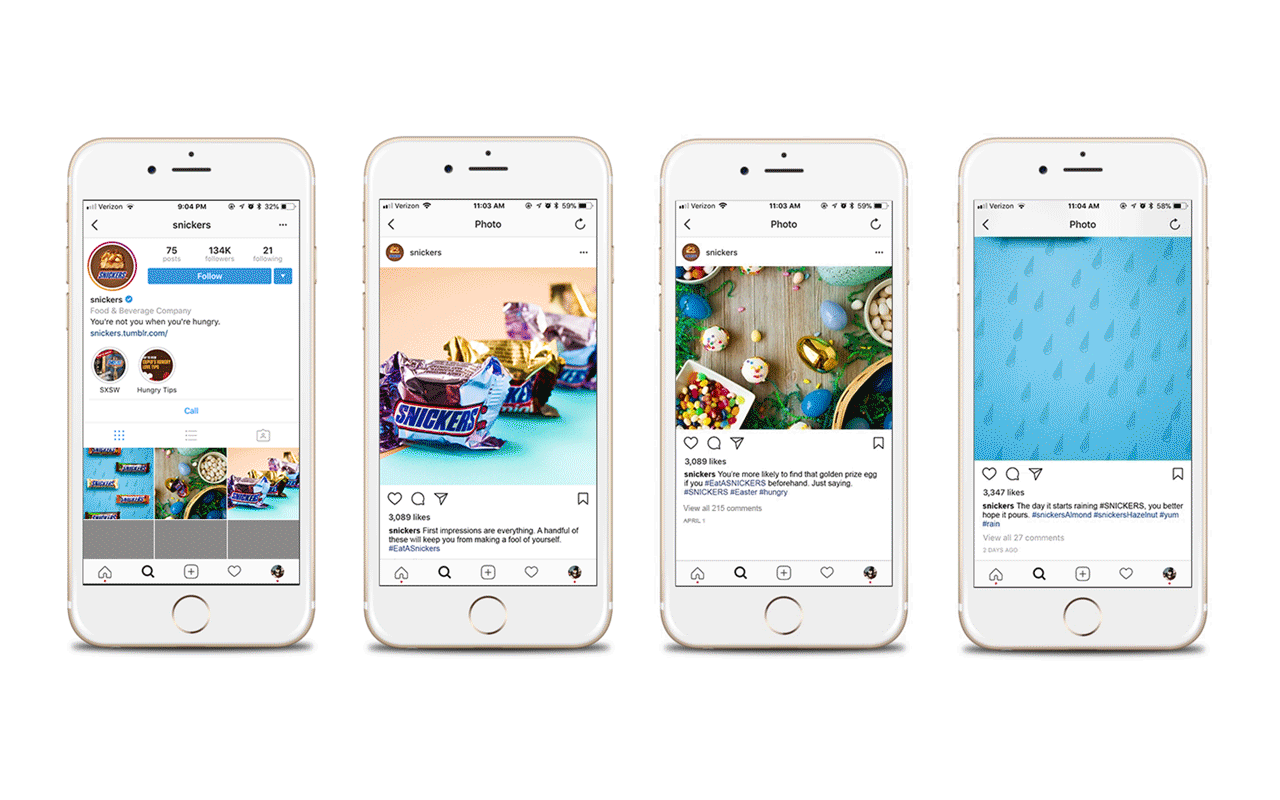 EcoTools  •  360 Digital  +  TV
The world of cosmetics can seem overwhelming for women who normally go bare faced. There's also the lack of consideration for our environment when making beauty purchases. The objective was to educate beginners with the basics while also providing them with quality, sustainable cosmetic tools. This was accomplished with a user friendly, tutorial based microsite that acted as the main hub for new visitors. This in turn pointed our users to download the app, ultimately driving them to the point of purchase. As a result, this campaign empowers women with confidence and equips them with the necessary tools to adopt healthy lifestyles.
Cleanliness is of much importance in any household, especially when in the context of messes and language. It's in homes with small children where accidents happen too often and it's imperative to be mindful of stray expletives little ones shouldn't hear. Bounty reminds parents and adults alike to
Keep It Clean
with this cheeky print campaign, displaying them on walls inside subway stations and at bus stops where busy passersby can see.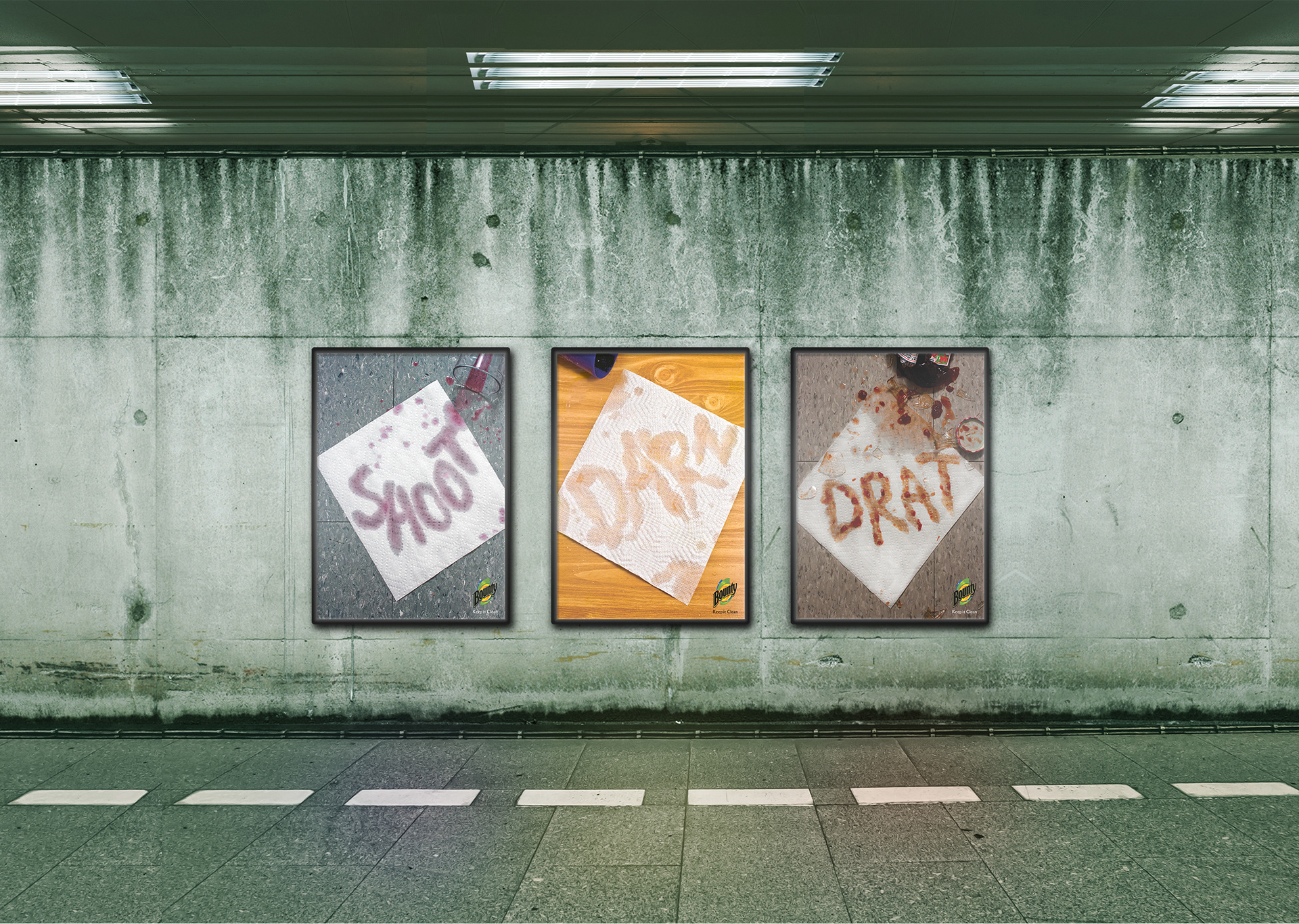 Most popular chocolate bars have unique selling points that distinguish them from others, thus giving faithful consumers valid preferences. Twix is a 
part biscuit, part chocolate/caramel combo that packs
 a wonderfully 
tasty punch to the tastebuds. An unconventional approach was taken to illustrate how well this snack's ingredients work together. Two formatted prints were placed in lightboxes at bus stops and magazine publications.