Roar Bikes is a small run manufacturer of contemporary bicycles sold exclusively from their own website. They currently have a few bike models 
available for people to browse and purchase with their product offerings expanding. 
In aiming to compete with other leading brands on the market,
i.e.

Schwinn, Yeti Cycles
and
Swifty Scooters
, 
the primary objective is to build an e-commerce platform that lives within a native app or can be accessed via web browser. 
Homepage
: Navigation (login, favorites, shopping cart), Products
Product Pages
: Product Photos, Descriptions, Pricing, Color Options
​​​​​​​
Wireframes, User Flows, High Fidelity Prototypes, Design Assets
​​​​​​​
Jake is a graphic designer for a large design agency in Los Angeles. He prides himself on having strange and interesting versions of what everyone else has; his shoes are handmade and his backpack is pink.
He likes his things well made and unexpected and makes it a point to purchase from local responsible craftspeople. He always brings a reusable cup to the coffee shop and doesn't own a car. He rides his bike to get around, so it's important that his mode of transportation is unique to suit his tastes, but practical to fit his lifestyle.
INSPIRATION & WIREFRAMES

​​​​​​​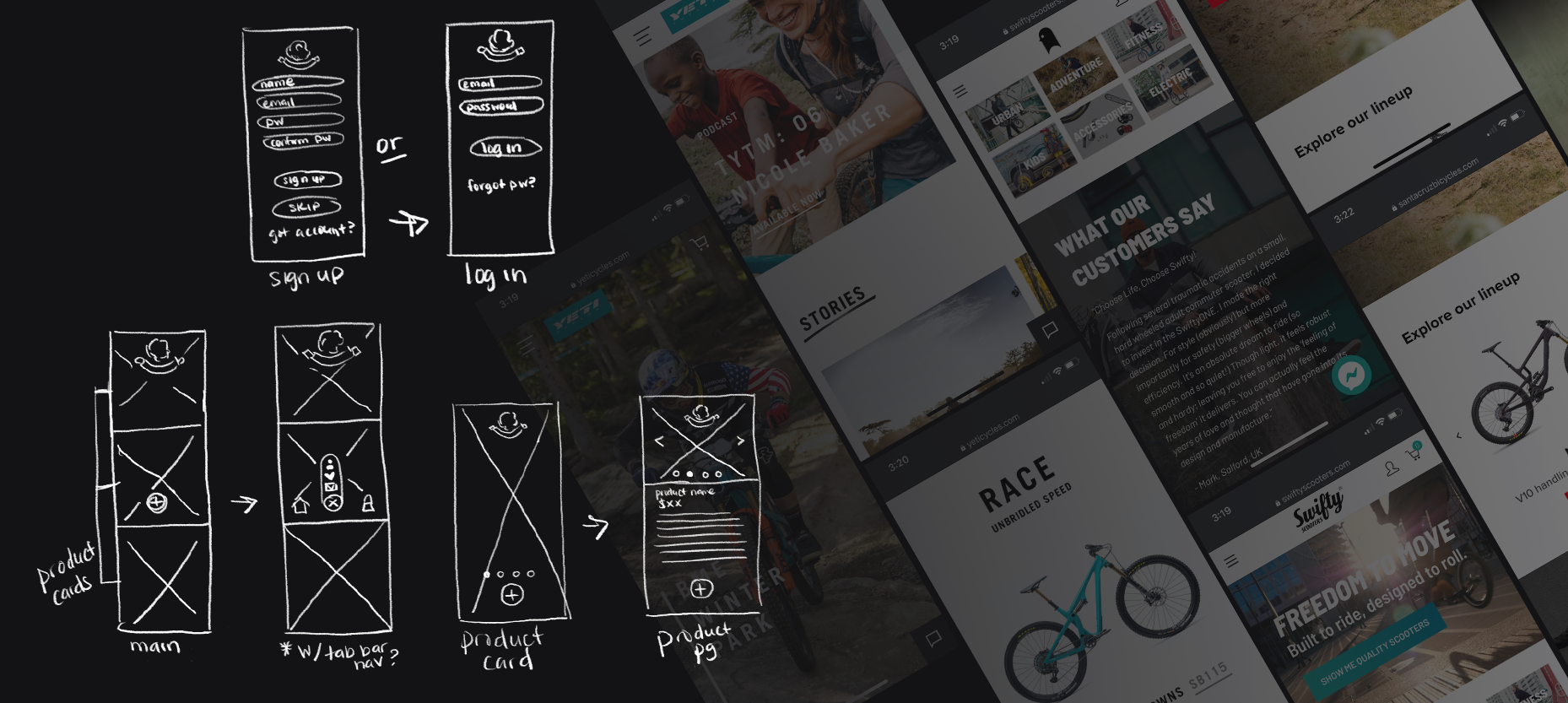 * I like to sketch my initial ideas before development.
Jake is a hipster, but he's also active. He's usually on the go and uses his phone for almost everything. He flies through applications to find what he needs, but grows bored or annoyed if it takes longer than a few seconds. If he's interested in checking out bikes, he needs to be able to access them quickly. Here, it makes sense to use an app; a nav at the bottom of the screen where buttons are easily accessible is more ideal than launching a web browser with infinite scrolling and clicking through burger menus.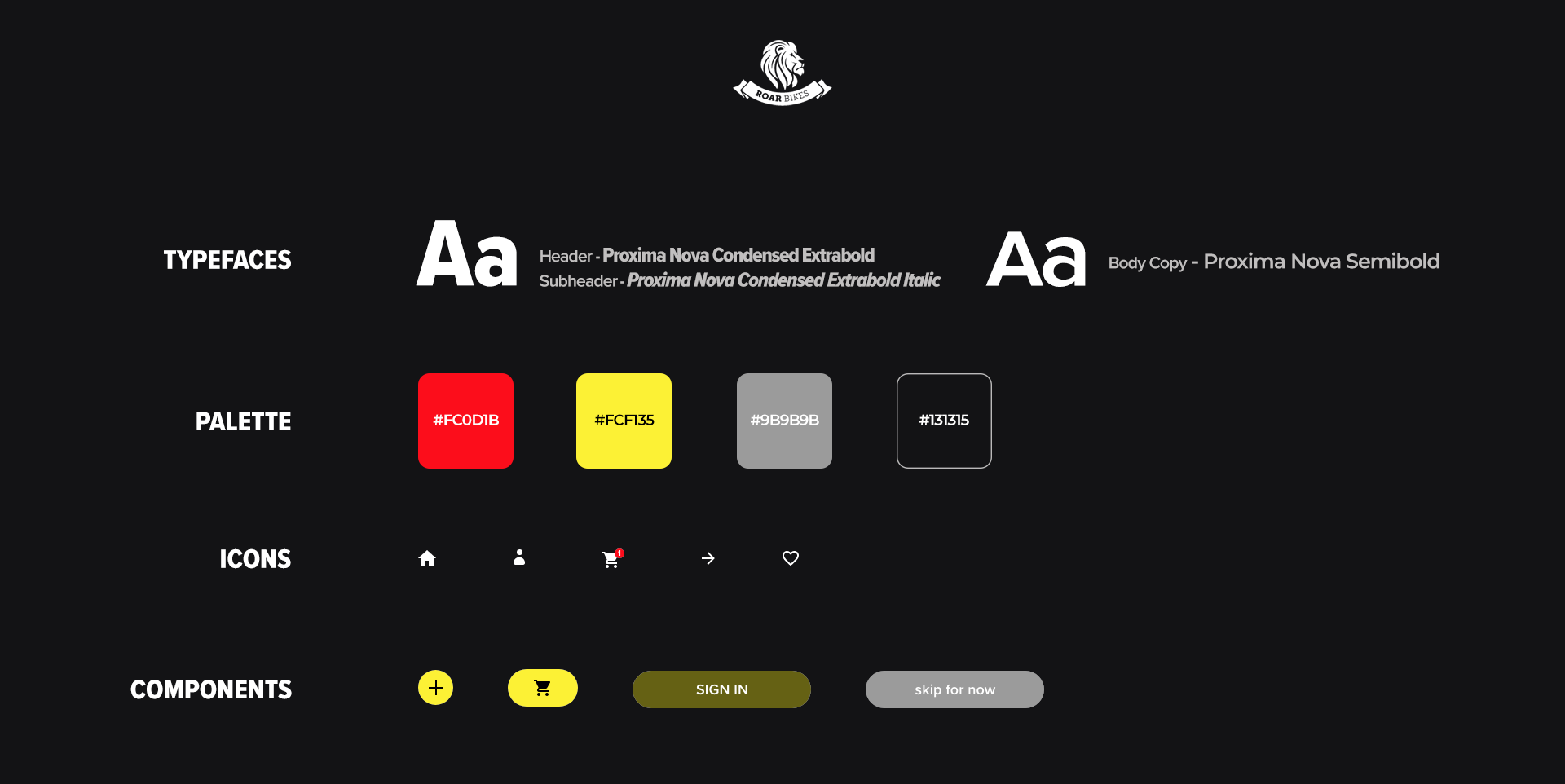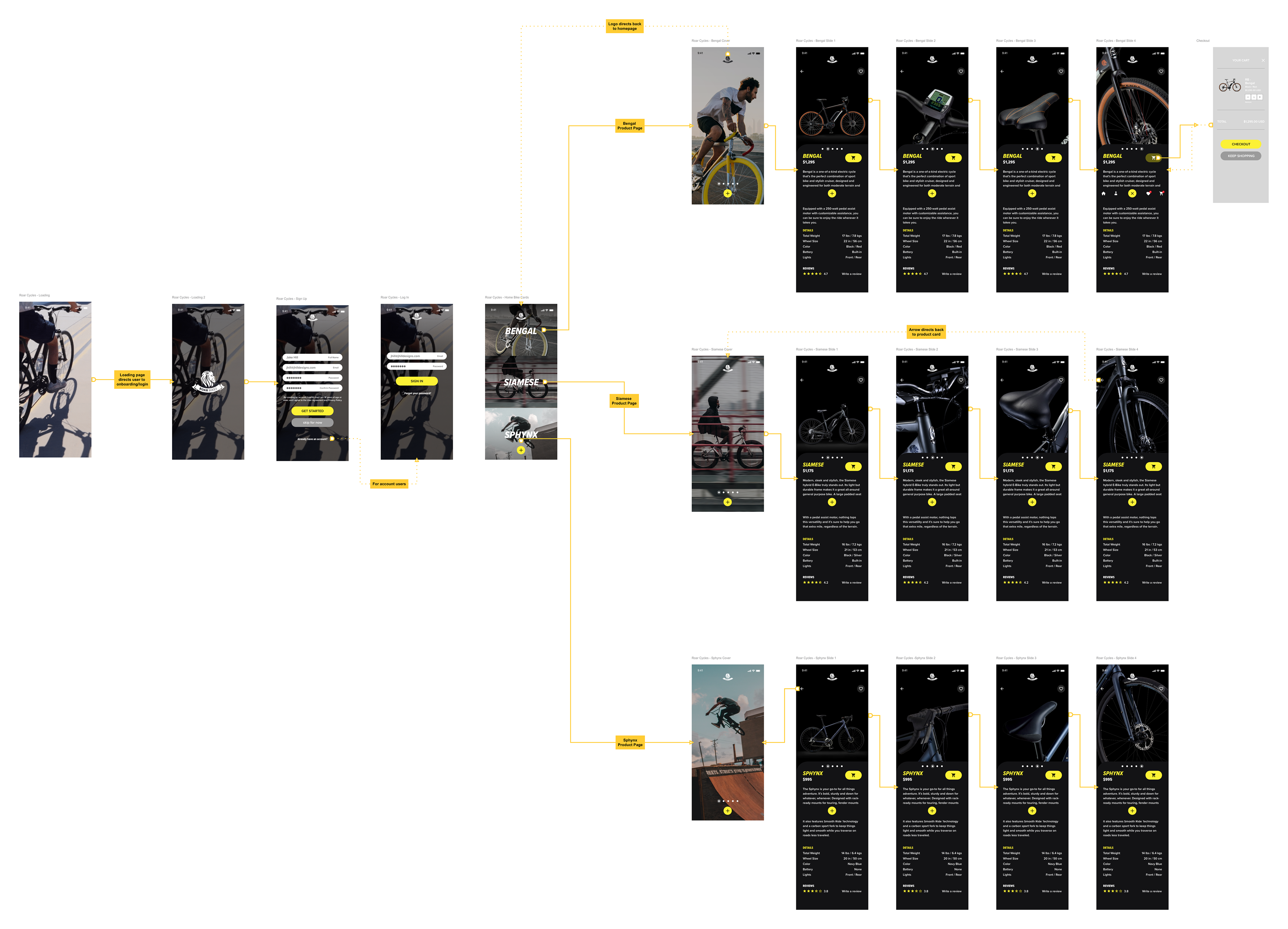 FINAL SCREENS & INTERACTIONS